Construct Smarter with a Digital Twin
Connect the whole supply chain. Reduce risk, errors, inefficiency and waste. Get powerful real time visibility. Powered by Vault's 3D spatial intelligence.
Need to de-risk your construction projects?
Tired of subbies working in silo's? Want live insights onsite?
We can help. Watch the video below to learn how NZ Strong improved safety, productivity, reduced costs and more….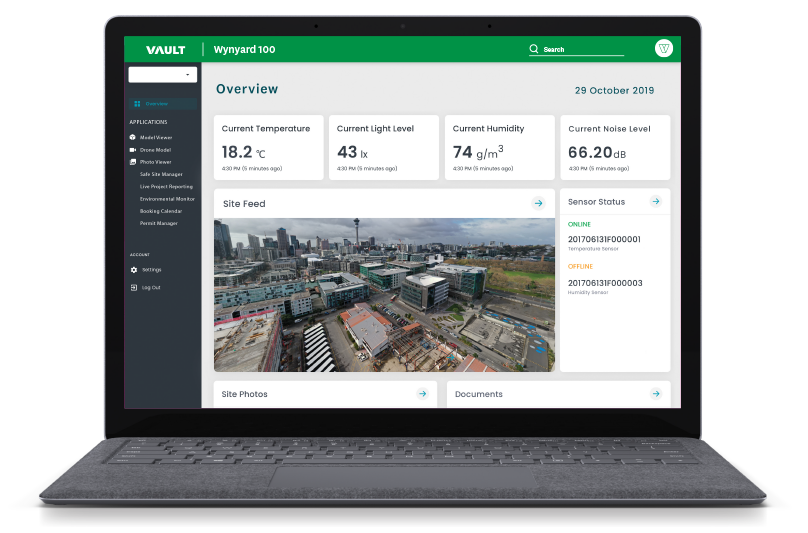 Wynyard 100 - New Zealand's First Connected Construction Site
asBuilt's collaboration with Microsoft, Spark and construction company NZ Strong has resulted in the first 'connected construction site' in New Zealand.
Partners
NZ Strong, Microsoft and Spark
Scale
Mixed Use Development across 30,000sqm
Services
Capture, Model. Connected Construction
Links
Problem
NZ Strong needed a way to manage council noise compliance on their construction site and gain greater efficiencies in construction management.
Solution
A 'smart' construction site with IoT for live insights on:
Outcomes
Halved client time spent on reporting and managing regulatory requirements
Safer construction
Reduced costs
Real-time decision making
Better communication and connection of all stakeholders to ONE digital hub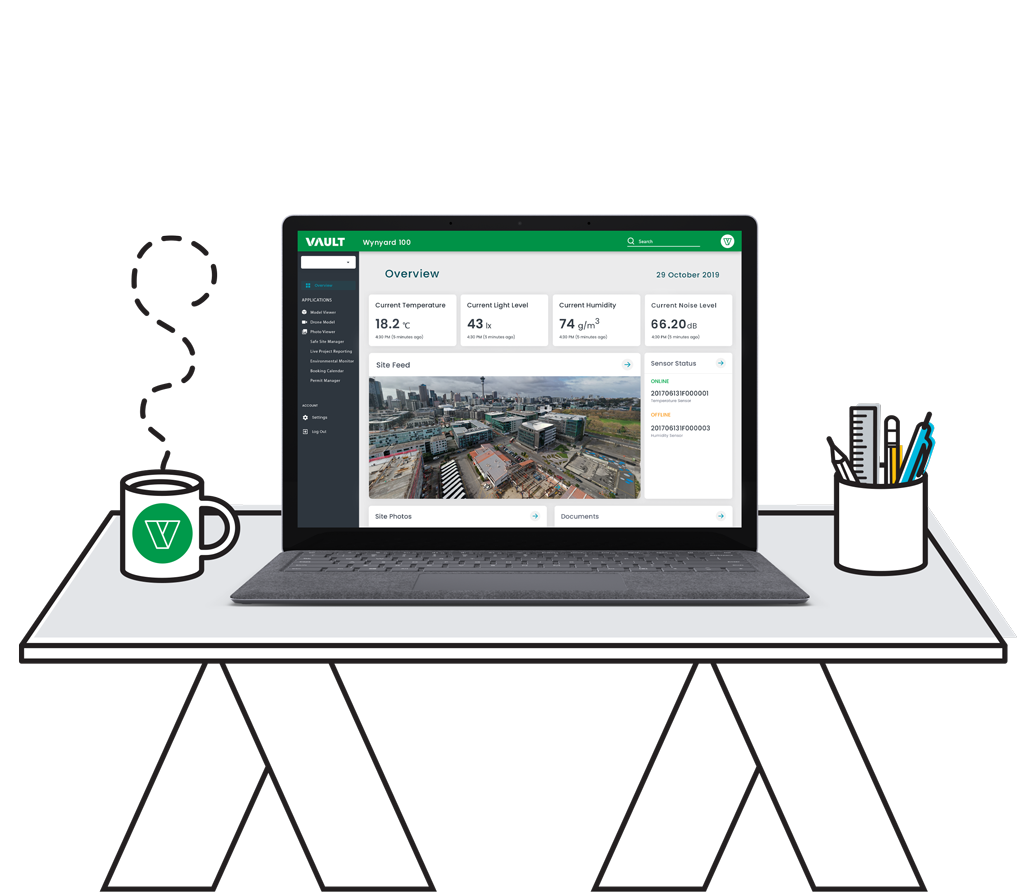 A Smarter Future – today
The construction industry remains one of the least digitised industries, with poor productivity, a heavy environmental footprint and a poor safety record. A lot of time onsite is wasted waiting for equipment to arrive, working out exactly where something should be installed, interpreting printed plans and documents and fixing miscommunications. Time is money. Vault provides the foundation for a future in which:
The entire supply chain can shift from 'silo' to 'flow' as they connect to ONE aligned platform
Manual processes are digitised and optimised in the digital realm
Carbon outputs are monitored and site waste is tracked
Environmental sensors provide data on temperature, noise, wind speed and more
Workers are safer and pre-alerted as to hazardous zones and potential onsite dangers
Team members can order plant equipment digitally – saving paperwork and downtime
Permit management is streamlined and stakeholders informed of permit status
Employees are digitally inducted on to the site for optimal Health and Safety compliance.
Helpful Connected Construction Tools