Deliver care smarter – with a digital twin
Digitise your hospital or healthcare facility to optimise care and outcomes AND create a platform for IoT technologies.
Want to learn more? Watch the videos below,

download the whitepaper,

visit our Connected Healthcare page or chat with our Connected Healthcare Specialist.
VAULT – FOR A SMART HOSPITAL
Find out how this 3D Spatial Intelligence platform is a prescription for more efficient healthcare.
Watch this 2.45 video to see how Vault can optimise care and facilities management.
WHITE PAPER
Three good reasons to create a digital twin.
From creating a precise digital replica of your facilities, to building a platform for your smart hospital of the future…
CASE STUDY | ADHB
The Southern Hemisphere's largest hospital digitisation project.
Watch the full ADHB case study and see how we created a digital twin of Auckland Hospital.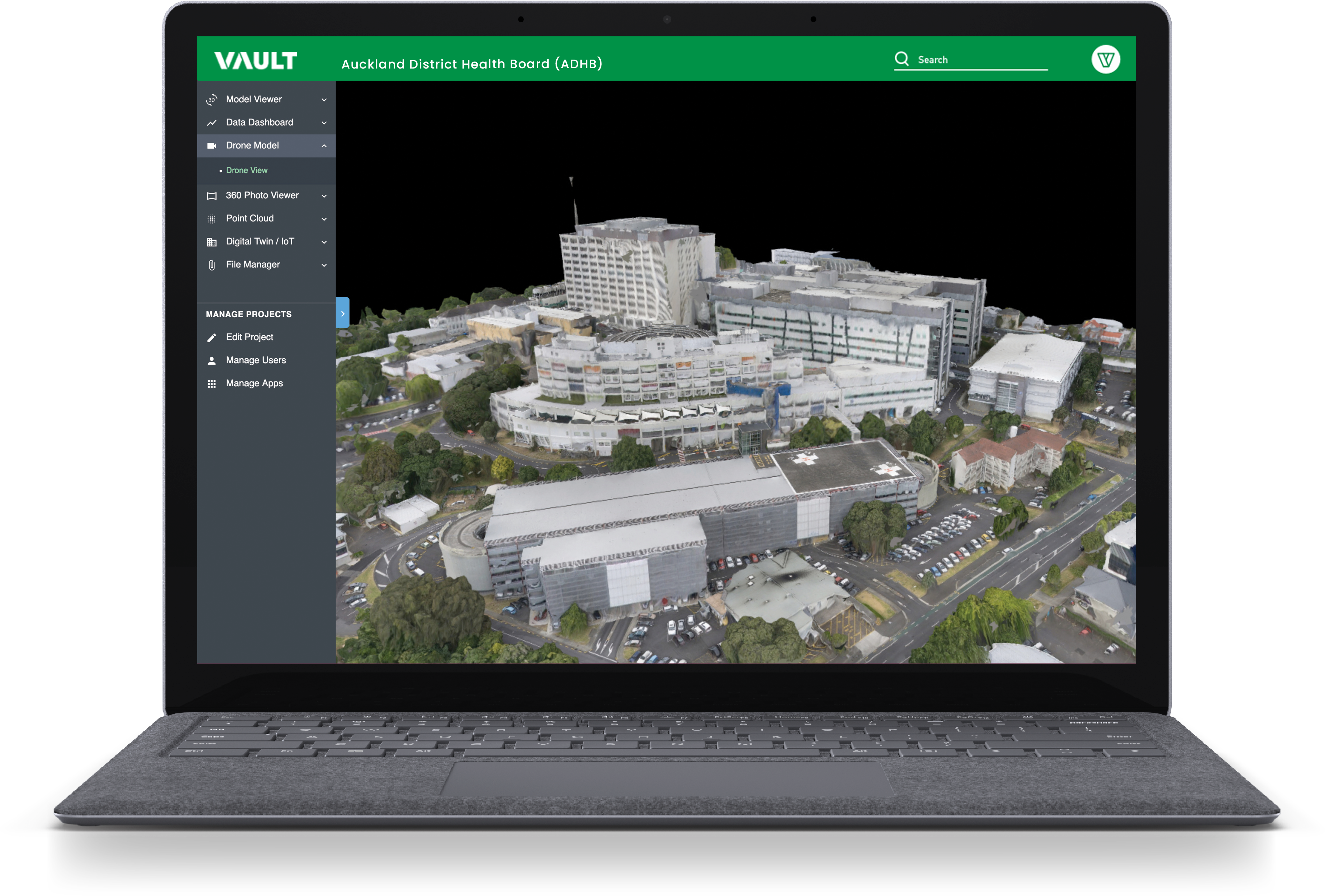 Our Story
Established in 2012 and entrusted by major blue-chip brands across Australasia, asBuilt are Digital Engineering experts, Software Developers and one of the largest and most experienced, independent specialist Building Information Modelling (BIM) consultancies in Australasia.
asBuilt have a proven body of work in the health sector including the capture and modelling of large-scale public hospitals, private hospitals, aged care facilities and hospices. ​
In addition, we also work in the Healthcare supply chain helping industry partners develop their facilities.​ We have a vision to usher in a new era of spatially intelligent healthcare – making it easy for hospitals to operate a virtual replica hospital in the cloud.
Learn More